The Simple Server 1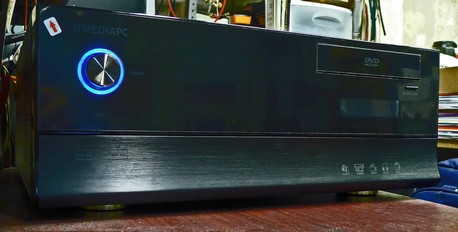 In response to requests from our audiophile friends for a simple to use and excellent sounding solution to converting their CD collection into lossless audio files and listening to high resolution audio files we are offering a reasonable priced solution.

The Simple Server 1 will automatically rip your CDs into lossless FLAC files. Just load a disc, close the drawer, and remove when done. Repeat until all your CDs are done. (MP3 & ALAC files are optional)

Higher than CD quality files are purchased on your regular computer and dragged onto the SS-1 over your network. It shows as an additional hard drive on
your computer.

The SS-1 does nothing but rip & play music for you. Your music is automatically backed up to an external
USB hard drive.

We use the ESI Juli@ audio board to provide analog and low jitter digital outputs.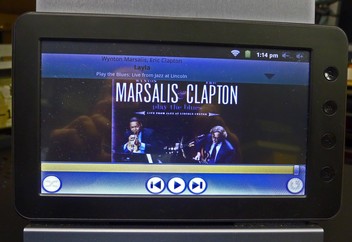 You control your server from the Android tablet that is available or use your iPad, iPhone, iTouch, or Android device.

Pricing starts at $1400 depending on storage, control, and case options. These are built to order.

We can demonstrate how the SS-1 will change the way you enjoy music.